Goldschmidt 2018 Workshop


"Reactive Transport Modeling in Geochemical Systems"


Boston, Massachusetts USA • 11-12 August 2018

Please join us in the heart of Boston, one of North America's most historic and beautiful cities, for two days of hands-on training in reactive transport modeling using The Geochemist's Workbench®. Then stay on in the Cradle of Liberty for the Goldschmidt 2018 conference.

What you will learn. Following a fully hands-on format, you will learn to construct, trace, and interpret models of transport in reacting geochemical systems. Specific topics covered include:
Introduction to geochemical modeling
Transport in flowing groundwater
Dual porosity models (stagnant zones)
Kd, Freundlich, and Langmuir sorption
Surface complexation
Colloid-facilitated transport
Reaction kinetics
Biodegradation
Dissolution and precipitation
Microbial catalysis and growth
Effective graphical presentation
Creating animation and video
The topics will be illustrated through a series of case studies.
More information? Contact workshop support. Can't come? Consider an alternative from our 2018 workshop lineup.
---
I had the best time during the workshop! I am 100% convinced all my models will be done in GWB from now on!
– Thais Lamana, Golder Associates
Thank you for the amazing workshop! The presentations and hands-on exercises were tremendously helpful. I enjoyed it!!!
– Claudia Cardona, Florida International University
Thank you very much for the workshop. It was intense but very, very clear and useful.
– Samantha Y., Stanford University
---
Instructors
The workshop will be presented by Craig Bethke, Brian Farrell, Kate Maher, Jenny Druhan, and Melika Sharifi. Prof. Bethke is the R.E. Grim Professor emeritus at the University of Illinois. He is the primary author of The Geochemist's Workbench® software package and author of the Geochemical and Biogeochemical Reaction Modeling text, published by Cambridge University Press.
Craig Bethke has been cited many times for excellence in teaching. He is a Fellow of the American Association for the Advancement of Science and recipient of a number of prizes in hydrogeology and geoscience, including the O.E. Meinzer Award and M.K. Hubbert Award.

Brian Farrell is the lead Geochemist at Aqueous Solutions LLC, makers of The Geochemist's Workbench®. Mr. Farrell is expert in aquifer microbiology, geochemical modeling, and reactive transport in geochemical systems. He has taught short courses in North and South America, Europe, Africa, Asia, and Australasia.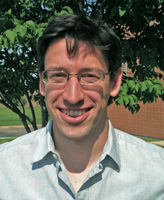 Brian Farrell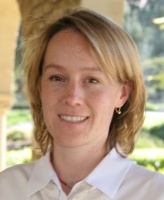 Kate Maher
Kate Maher teaches at Stanford University and is an authority on water-rock interaction, weathering, and isotope geochemistry. She teaches environmental geochemistry at the undergraduate and graduate levels. An experienced short course instructor, she is the 2012 Allan Cox medalist.

Jenny Druhan is an Assistant Professor of Geology at the University of Illinois. In her research, Jenny develops reactive transport models and constructs experiments to invesigate chemical reactivity and stable isotope fractionation in groundwater flows. Jenny has led successful workshops at several previous Goldschmidt conferences.


Jenny Druhan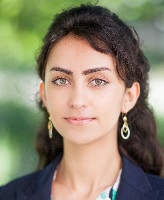 Melika Sharifi
Melika Sharifi is an Environmental Scientist at University of Notre Dame and Aqueous Solutions LLC with special expertise in Actinide Geochemistry. She has many years of experience as an instructor at the undergraduate and graduate levels, and as an effective mentor in the laboratory to less experienced scientists.


---
Registration
Registration for this workshop opens in January, 2018. If for some reason you would like to register before that date, please contact workshop support.
---
Hosts and sponsors
The workshop is being held thanks to the generous efforts of our hosts and sponsors: